Managing change has become a regular affair in every organization. With the development of technology in the recent years, organizations are looking to transform their business by implementing new technology for efficient business performance.
Affiniax Partners has partnered with Practus Advisors, a company providing finance effectiveness and business transformation services, to offer exclusive critical solutions to meet business needs such as process improvement, cost optimization, shared services centres.
With the integration of people, processes and technology, we strive to align your strategic goals with your organizational capabilities and develop processes that meet your short- and long-term goals.
Upon the Implementation of ERP, our key focus areas would be in redefining and redesigning/improving the current processes in your organization to increase efficiency, reduce costs and maintain the high-quality solutions that are being offered to customers.
By eliminating inefficient areas, we can work together towards identifying and implementing cost saving initiatives and risk management techniques. Our team will provide hands-on assistance to improve the financial position and offer valuable advice on cash flow management.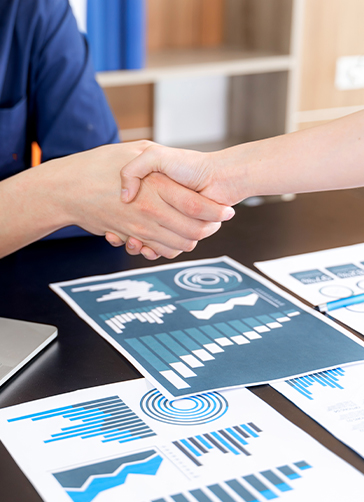 WE ARE OFFERING THE BELOW SERVICES:
Business Process Reengineering

Improving existing processes
Project management ERP implementation
Strengthening of Internal controls
Efficiency and cost improvement

Business Performance Improvement

Segment, customer, product/service profitability
Business Plan, Budgeting and Forecasting

Financial Organization structure

Structuring the finance function by measuring performance with the benchmarked best practices
Training the Finance Team
Support migration to Shared services
EXAMPLE 1
ABC is a well-known company in the field of civil construction, with over 5 decades of experience and revenues over INR 600 crores. The company has had many successful residential and commercial projects in India and overseas.
The involvement was primarily to strengthen the finance and internal controls systems, monitor cash flows and budgets across the various multiple project sites in India. The red flags were pointed out at the areas of concern such as deviations from budgets during project payments, certification delays, accounting controls, improve collection and site level stock.
The team took over the entire responsibility of the 'Cost Control' function. Continuous involvement was ensured with the team members of site-level costing, projects, accounting and stores with changes and amendments recommended. Our involvement led to lower billing days, reduction of billing delays by 50% and timely submission of MIS to the management, board and investors.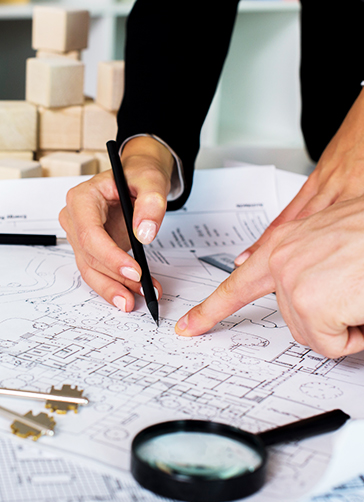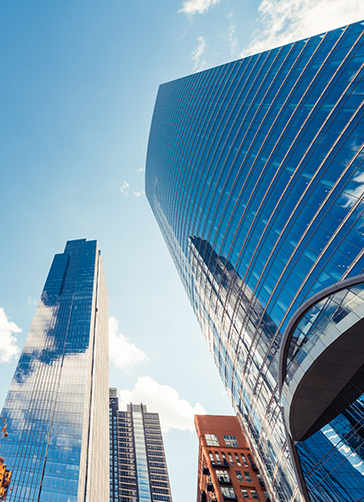 EXAMPLE 2
XYZ is a privately funded mid-sized real estate company in Mumbai, who had developed 10L sqft of residential and commercial space in the city.
The involvement was in two phases. The first phase was to understand the business processes of the Company to recommend a practical ERP package and any improvements that would be required for implementation. This also required an in-depth understanding of the financial structure to put forward strategies to move from personal relationship approach to a more professional approach to raise funds from institutional sources.
Phase 2 involved initiating operational and financial controls, streamlining MIS, assist with pricing decisions and analyse fund raising alternatives such as private equity and lease rent discounting.
Phase 1 – Approach
Phase 1 involved continuous involvement with the department heads who did not have any prior experience of working with professionals. Comprehensive SOP documents were prepared for broker appointment, land acquisition, project evaluation, contracting and sub-contracting, financing and accounting and reporting controls. The SOP's were the base for the ERP implementation partner to configure Microsoft Dynamix at XYZ.
On the fund-raising aspect, the banking partners were introduced to the Company and were actively involved in fund and non-fund based limits negotiations, which helped XYZ reduce its dependence on private sources of lending.
Phase 2 – Approach
The involvement was focused on enabling XYZ Company to take hold/sell decisions relating to stock, timing and pricing decisions of the sale. Various options were evaluated with the banking partners to reduce the overall cost of funding. The MIS reporting enabled the XYZ team to control their inquiry to sales conversion, competitor pricing and sales inquiry pipeline and make timely requirements.
Client Benefit
XYZ were successfully able to reduce dependence on private funding from 100% to 63% on a large funded basis. They noticed better margins by about 2% over the procurement processes and reduction in time to finalize commercial evaluation of new land bank acquisition process from 42 days to 23 days.
XYZ Company's lease rent discounting solution reduced weighted cost of funding from 17.5% to 13.8%, with sale pipeline reports being generated on a daily basis than just the weekend.