Is it safe to travel once again? What is being done at the moment to make it safe to travel once more? Despite the health risks and economic slowdown, travelling between cities or countries cannot be completely avoided.
The travel and tourism industry is no doubt one of the hardest hit, if not the hardest hit, by the ongoing COVID-19 pandemic. From the time the first outbreak on a cruise ship was reported up to the recent string of airline bankruptcies and aircraft manufacturer layoffs. Add to this all the related local service industries and businesses that are dependent on tourists and business travelers that have either closed temporarily or been forced to close for good. So, what is currently being done to help make travelling safe once again?
1. The World Travel and Tourism Council (WTTC), along with governments and health experts, developed action plans to aid in the recovery efforts for the industry. They have come up with a global safety stamp to recognise governments and companies around the world who have adopted policies and protocols that ensure the safety of consumers and travelers. They will also be publishing protocols for the Hospitality industry, Attractions, Outdoor Retail industry, Aviation industry, Airports, Short Term Rentals industry, Cruises, Tour Operators, Convention Centres and MICE, Car Rental industry, and Insurance industries. For more information, visit https://wttc.org/COVID-19/SafeTravels-Stamp-and-Assets.
2. Bureau Veritas is an international organisation that tests, inspects, and certifies other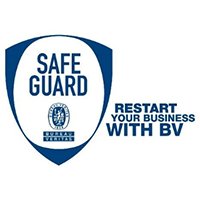 organisations according to accepted international standards. They have launched a Safeguard label "to provide reassurance to partners, customers, and employees that the entities carrying the label have undergone checks and audits of the preventive measures in place," according to their site. Commonly used in the hospitality industry, it can also be given to shops, restaurants, corporate buildings, or other confined spaces where people gather. It covers audits of facilities, processes, staff, and hygiene/cleaning. This certification is valid for six (6) months, and a reassessment needs to be conducted in order to be able to continue to keep the label.
For more information, visit https://www.bureauveritas.com.au/newsroom/safeguard-assurance-program-bureau-veritas-australia-solution or https://www.bureauveritas.fr/besoin/label-bureau-veritas-safeguard.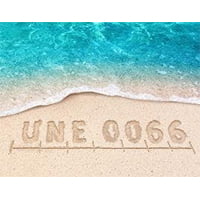 3. Spain's Association for Standardisation (UNE) collaborated with its Institute for Spanish Tourism Quality (ICTE) to publish a series of specifications which in turn put in place guidelines and recommendations for reducing the risk of the spread of COVID-19 in its tourism sector. They have made these documents available for anyone to use on https://www.en.une.org/la-asociacion/sala-de-informacion-une/noticias/directrices-para-un-turismo-seguro.
4. The emirate of Dubai in the United Arab Emirates went a step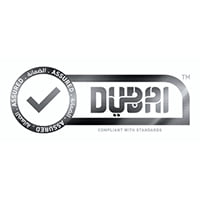 further and came up with an assurance stamp for all establishments that adhere to the government's safety standards. After a thorough verification and validation process, the stamp can be displayed to let all consumers know that they are entering a place that follows rigorous safety and hygiene measures. The stamp is valid for only two (2) weeks, further reassuring the public that as long as the stamp is displayed, the place they are entering continuously meets safety requirements.
In most countries, the challenge that businesses face in dealing with the COVID-19 pandemic is the lack of a consistent and reliable approach. ISO's technical committee on tourism and its related services is developing ways to support organisations and to prevent the further spread of COVID-19, but in the meantime, ISO 22483:2020 Tourism and Related Services can be a valuable resource.
Contact us if you want to find out how any of the news above can help you and your team get started on your road to recovery in a post-pandemic business environment.